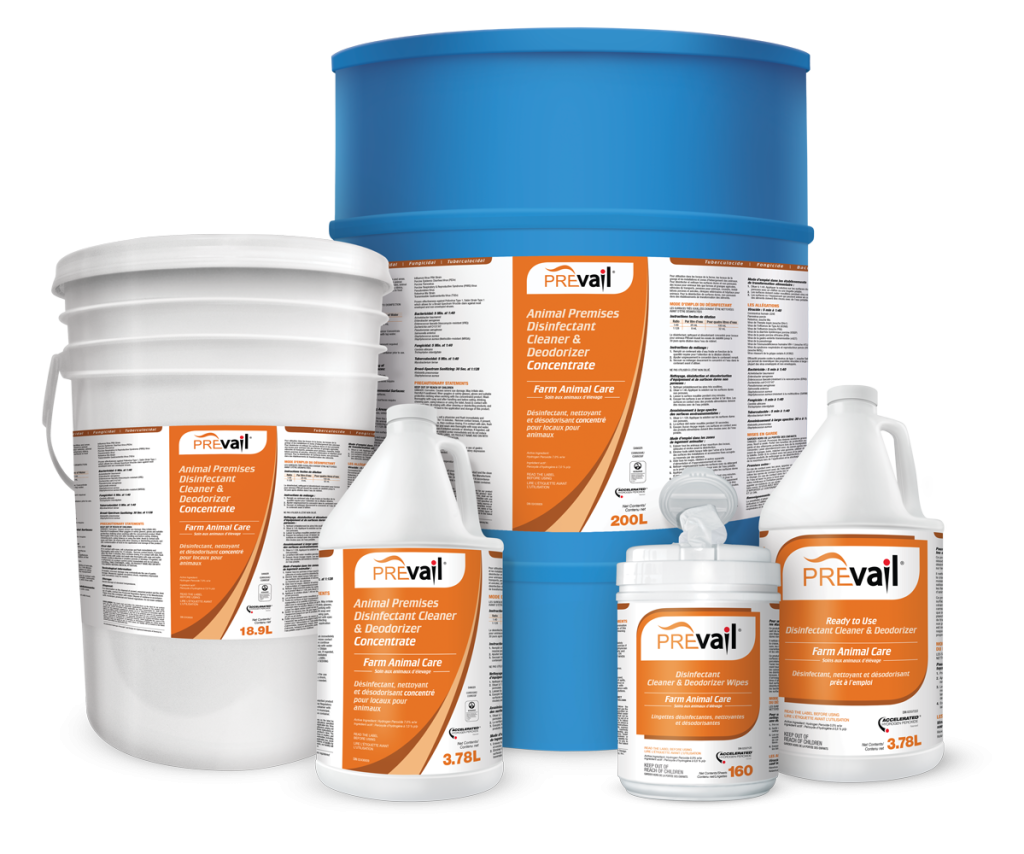 The toughest, most farm-friendly disinfectants on the market
The Prevail™ portfolio of products tackles tough pathogens* like Avian Influenza virus and ASFv, while remaining gentle on workers and equipment in-use.
*See product reference sheets for complete lists of efficacy claims.
Get the
best out of
Prevail
Disinfectants
Protocols, biosecurity guides, product comparisons and more – solutions to help you achieve the highest standards in biosecurity.